Rotary Sprayballs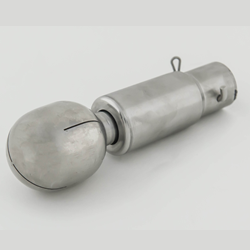 Code: Rotary Sprayball
Applications:
Fluid driven rotating spray nozzles are ideal for use in tanks and vessels where static sprayballs are unable to clean sufficiently. The double bearing design ensures reliability and long service.
They are available in slip-on and BSP connection types. (See download chart for application data).
The slip-on type comes complete with a retaining pin/clip to eliminate any possible disconnection issues.
Operating conditions:
Designed to give excellent cleaning performance from relatively low (1 or 2 bar) fluid pressure.
Size Range:
400mm or smaller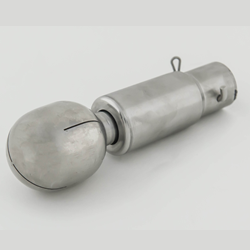 Code: Rotary Sprayball Applications: Fluid driven rotating spray nozzles are ideal for use in tanks and vessels where static sprayballs are unable to clean sufficiently. The double bearing design ensures reliability and long service. They a
Read More
Size Range:
400mm or smaller